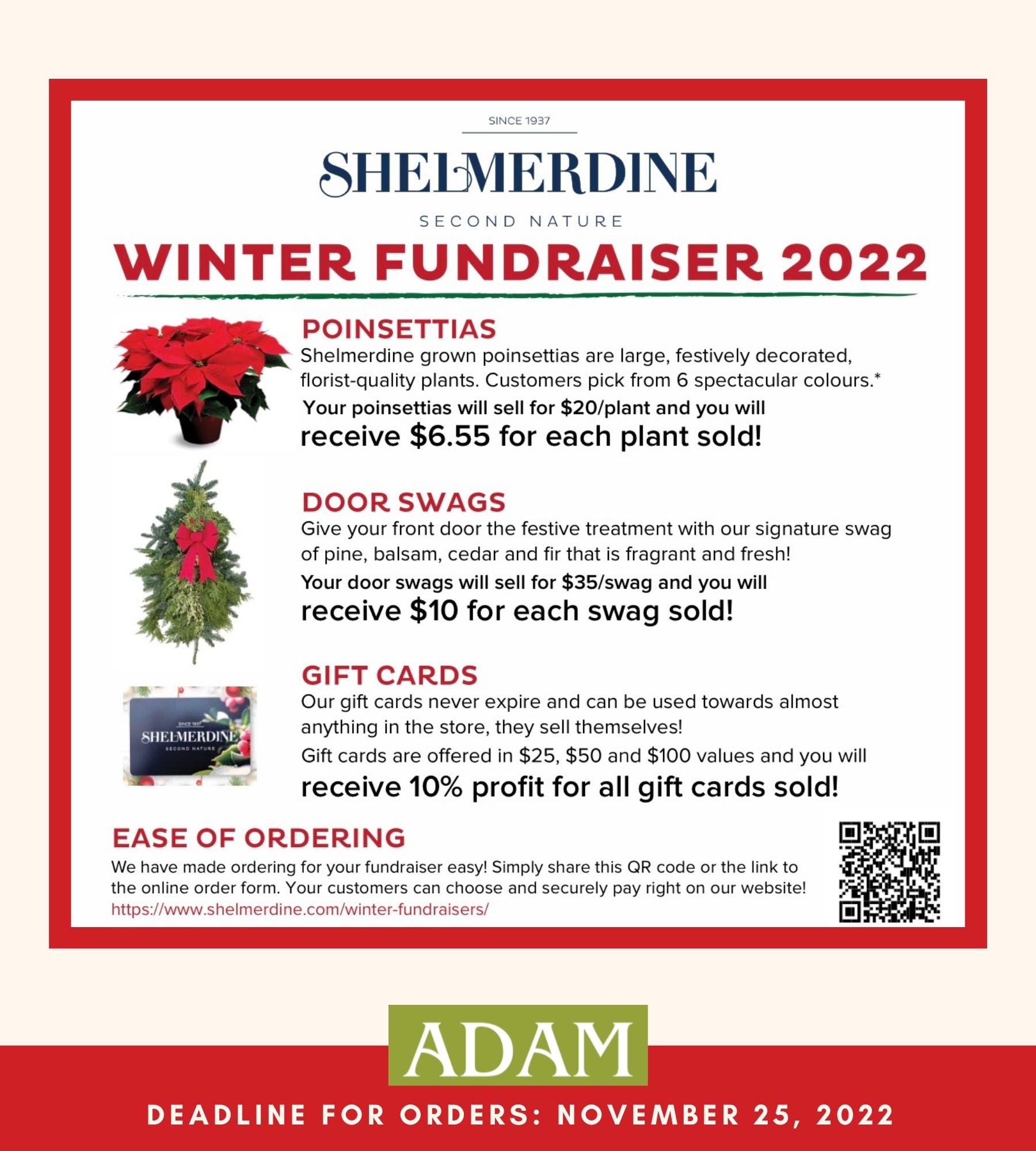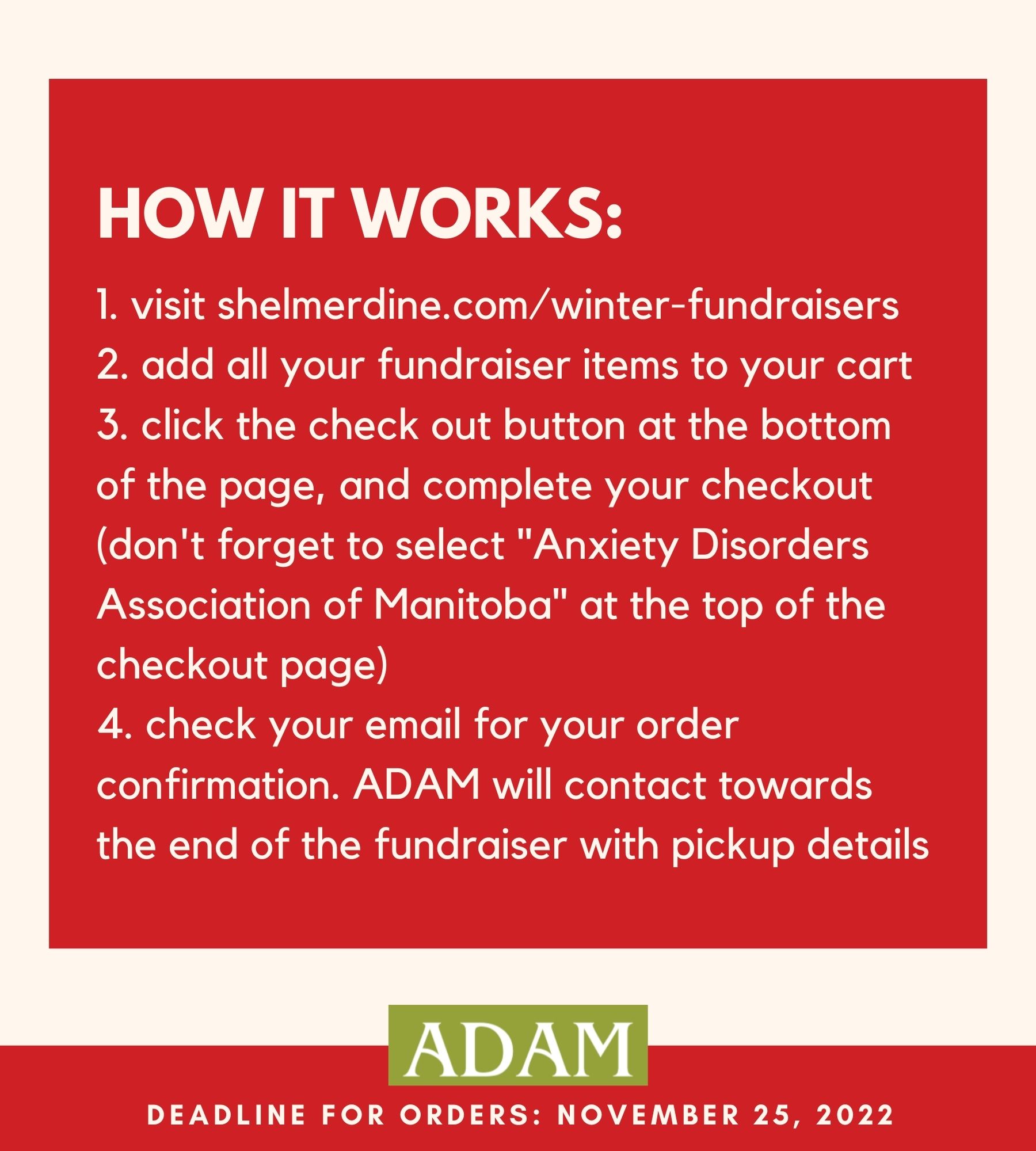 Dear ADAM Supporters, 
After a beautiful autumn we once again find the winter holiday season quickly approaching.
This year, we are holding a fundraiser with Shelmerdine Garden Centre where the purchase of poinsettia plants; gorgeous fragrant door swags of pine, balsam, and cedar; or Shelmerdine gift cards will directly support ADAM's programs and services.
We are grateful for your continued support and wish you warmth and joy throughout this upcoming holiday season. 
The deadline to order for the fundraiser is November 25th, 2022. 
To order, please visit the link below:
https://www.shelmerdine.com/winter-fundraiser
How it works:
1. Simply add all your fundraiser items to your cart,
2. Click the checkout button at the bottom of this page, and complete your checkout! Select "Anxiety Disorders Association of Manitoba" at checkout.
Troubleshooting: If the payment box doesn't show up at the bottom of the checkout form, please refresh the page and refill the form (without using autofill). By refreshing the page, the fundraiser group will be de-selected, so make sure that the group is selected at the top before you submit your order! 
3. Check your email for your order confirmation.
Happy shopping!